Vegan Butterscotch Sauce just makes this lush sticky pouring sauce.  I use almonds instead of cream or vegan cream giving this dish enhanced texture. What I love about this dish is its smooth silkiness and moreish taste.  It complements desserts and is great with baking.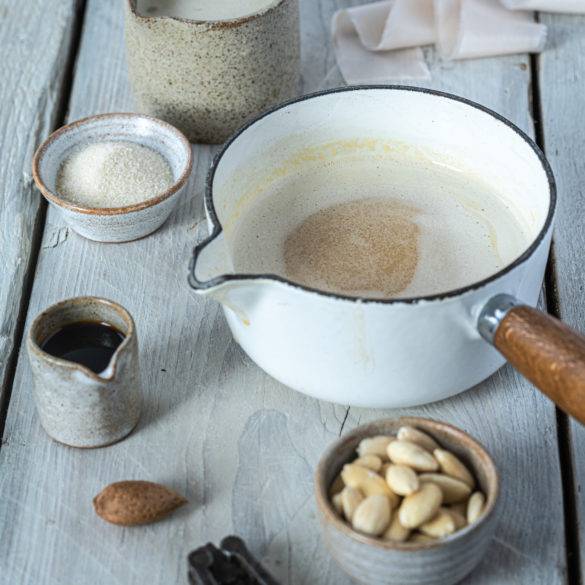 Ingredients
100g almonds, blanched
250ml filtered water
1tsp tapioca flour
4tbs olive oil
50g raw unrefined sugar cane
150g golden syrup
1/2tsp vanilla extract
Instructions
Blitz the almonds and tapioca flour in filtered water in a high-speed blender until fine. Set to one side.
Place the oil, sugar and syrup in a non-stick pan and stir over a low heat until the sugars dissolve. Gently bubbly for about 5 minutes, until smooth.
Switch off the heat and stir in the almond cream.
Return to low heat and allow to thicken and either use immediately or keep refrigerated for up to a week. Gently reheat to serve.