Wardorf Salad was originally strictly just apple and celery bound with mayonnaise but the addition of walnuts and raisins soaked in citric juices is my slight twist on this raw classical dish. Other than that, it is simply marvellous.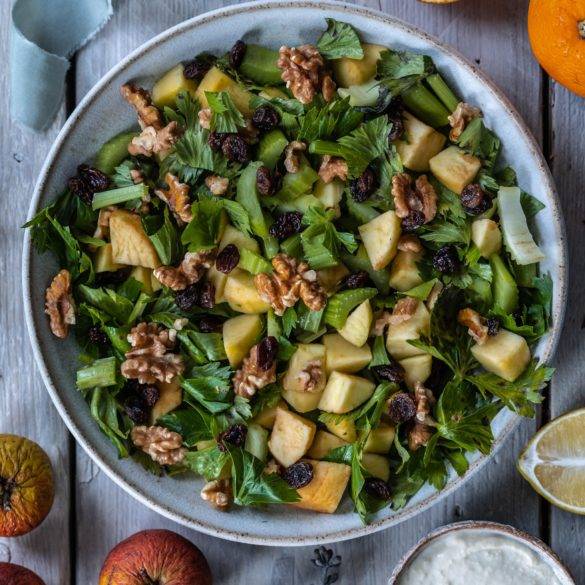 Ingredients
2 apples
50g raisins
½ lemon, juice
½ orange, juice
2 sticks of celery
60g walnuts
Vegan Mayonnaise found at https://www.ethivegan.com/recipe-vegan-mayonnaise-vegan-raw/
Instructions
Soak the raisins in orange juice and set to one side for half an hour.
Having the lemon juice to hand in a bowl, slice and dice the apples and soak the apples in the lemon juice. Set to one side as you gather together the celery.
Cut and place the celery into a large serving bowl.
When ready to serve bind all the ingredients together in the serving bowl.