I love this Roasted Radishes in a Pineapple Marinade because of the distinct taste of the radishes, pineapple and paprika which just meld together.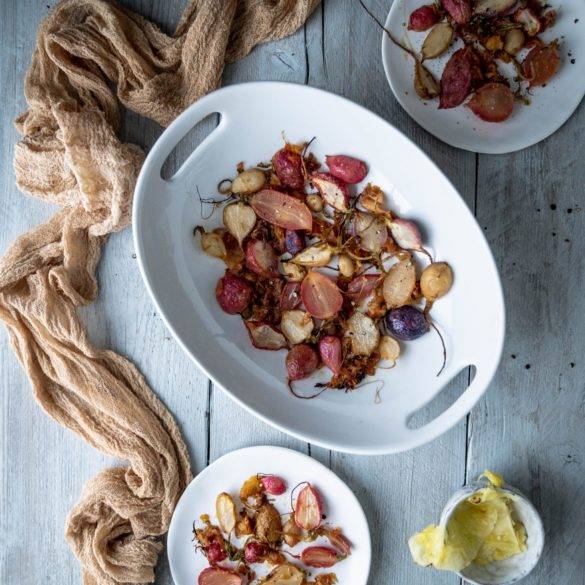 Ingredients
1 bunch of radishes
100g pineapple
3tbs olive oil
1tbs amino acid
½ paprika powder
Pinch of pepper
Instructions
Make the marinade my mixing together the oil, acid, paprika and pepper in a medium bowl.
Either finely slice or spiralise the pineapple. Please with the rest of the marinade.
Slice and marinade the radishes for about an hour.
Pre-heat the oven to gas mark 180 degrees Celsius or if you have a fan oven 160 degrees Celsius.
Roast the radishes in the oven for about 30 minutes.