This curry is a simple hearty favourite in the winter months. I use fresh where possible, though frozen can be used.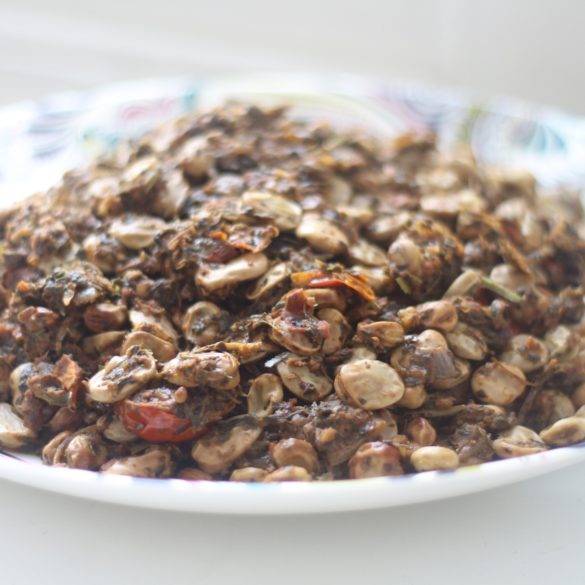 Ingredients
500g broad beans
6tbs extra virgin coconut oil
2 shallots, chopped
2 cloves of garlic, sliced
1-inch ginger, minced
2 plum tomatoes
2tsp cumin seeds
2tsp garam marsala
2tsp coriander powder
2tsp fenugreek
3 bay leaves
handful of curry leaves
½ bunch of mint sprigs
½ tsp salt
½ tsp pepper
400ml filtered water
Instructions
In a non-stick saucepan, sauté the shallots in coconut oil until they start to brown. Add the garlic until they both turn golden brown.
Add the tomatoes, ginger, cumin, garam masala, coriander, fenugreek, curry leaves, salt and pepper with four tablespoons of the measured water. Stir until the ingredients form a thickened paste.
Add the remaining water and broad beans to the masala and simmer under a gentle heat for about 30 minutes.
Serve the broad beans.