Lentil bake and my version of it, I have been meaning to put down on paper for sometime. And, here it is. What I love about this dish is that the nutritional yeast and plum seasoning enhance the subtle flavour of the lentils. This an amazing simple dish to put together.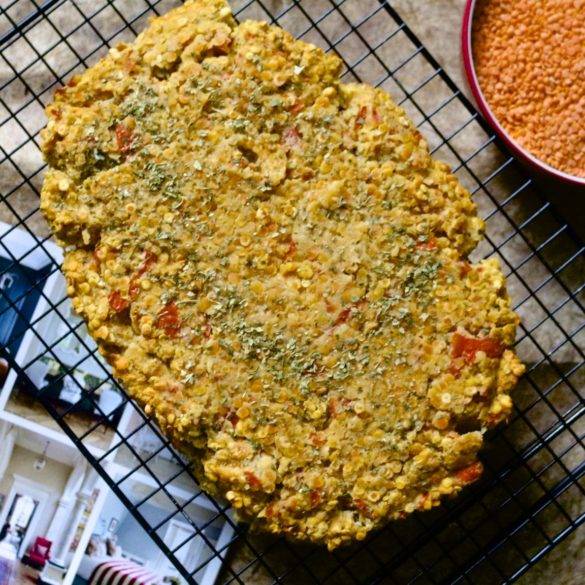 Ingredients
250g lentils
750ml filtered water
200g plum tomatoes, chopped
25g nutritional yeast
100g breadcrumbs
1bts chervil
1tsp plum seasoning
1/2tsp salt
1tsp olive oil
Instructions
Preheat oven to 180 degrees Celsius, or if you have a convection oven to 160 degrees. Celsius.
Place lentils with the filtered water in a pressure cooker and once the cooker starts to steam cook for 5 minutes. Alternatively, place in a saucepan, bring to the boil and simmer for 20 minutes until the lentils start to mush.
Place the lentils into a large mixing bowl. Add the remaining ingredients save the oil. Mix well.
Line a loaf tin or oven proof dish with the oil and place baking paper on top.
Scoop the lentil mixture into the tin/dish, cover with aluminium foil and bake in the oven for 45 minutes.
Serve warm.