Raw Beetroot Apricot Fool came about because I wanted to create a dish that combined sweet and tart flavours together. This recipe is ideal for a dinner party and it should be eaten within a couple of days of making it – it begins to oxidise quite rapidly even if kept in the fridge. Ideally, it should be served immediately.
What to do next
Tag me on @ethiveganquantum on Instagram to show me what you've made and let me know you're happy for me to share.
My recipes are featured in vegan speciality publications: Nourished, Vegan Life, Plant Based and Vegan, Food and Living.
Order my first self-published book, "Essence: The Beginner's Guide to Veganism" part of the three-part Circle of Food series. My second book "Presence: The Ascending Vegan" – which explores how to maintain a vegan practice is out in 2027 – I have compiled all the chapters including recipes.
Going strong since 2013.
Love.
Edward x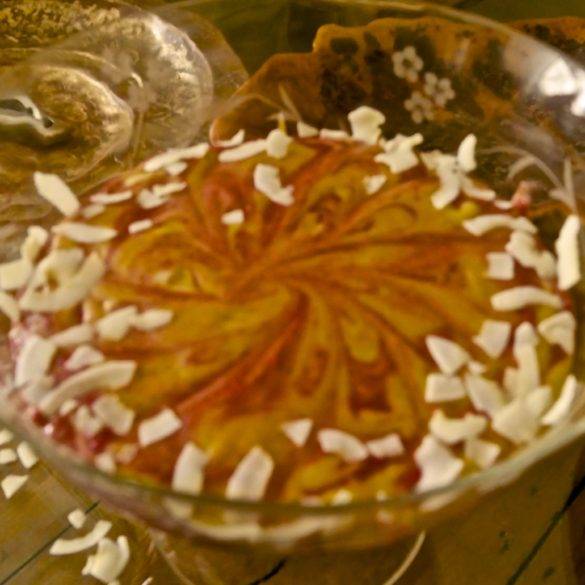 Ingredients
60g pumpkin seeds
60g sunflower seeds
1 medium beetroot, peeled
12tbs filtered water
pinch of salt
250g vegan cream
100g apricots, dried
1tsp vanilla extra
¼ lemon, juice
coconut shavings
Instructions
In a food processor, combine the pumpkin and sunflower seeds to a fine consistency.
Add the beetroot, water and salt to the seed mixture. Process until smooth. Set to one side.
In a blender combine the apricots, cream, vanilla extract and juice. Set to one side.
In a large serving dish layer the beetroot mixture with the apricot mixture.
Garnish with coconut shavings.
Serve immediately.