Sunflower Seed Knotted Wrack Salad makes an exotic addition to one's reportiore. I made this recently for my book launch party. I love the sultry colours of the seaweed that mesh with that of the sunflower seeds. Seaweed tends to be versatile and great to eat raw.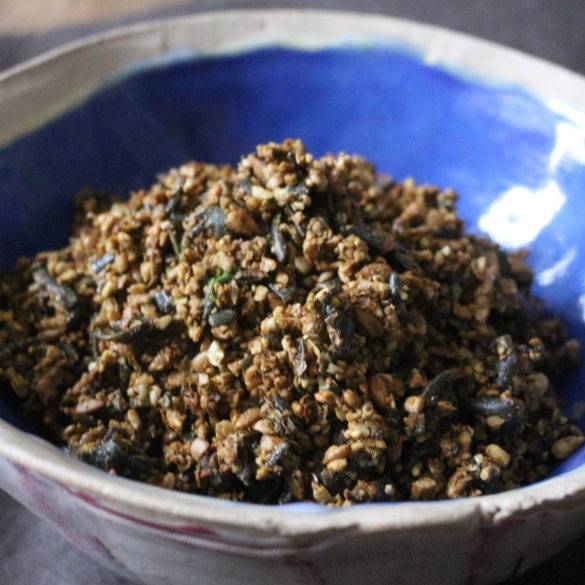 Ingredients
200g knotted wrack (also known as egg wrack seaweed)
100g sunflower seed
100ml vegan cream
2tsp tahini
2 shallots, finely chopped
few sprigs of dill, finely chopped
½ lemon juice
2 gloves garlic, chopped finely
1 inch ginger grated
½ tsp rock salt
Instructions
Soak the sunflower seeds in filtered water for about 20 minutes. Drain and set to one side.
Using a pair of scissors cut the seaweed into strips of 3 to 4 millimetres. Place in a large bowl.
Add the sunflower seeds and remaining ingredients to the seaweed and mix well.
Serve.