Raw Seaweed Mushroom Pate is one of those easy recipes for when guests drop by for a drink, unexpectedly. Step forward, Craig….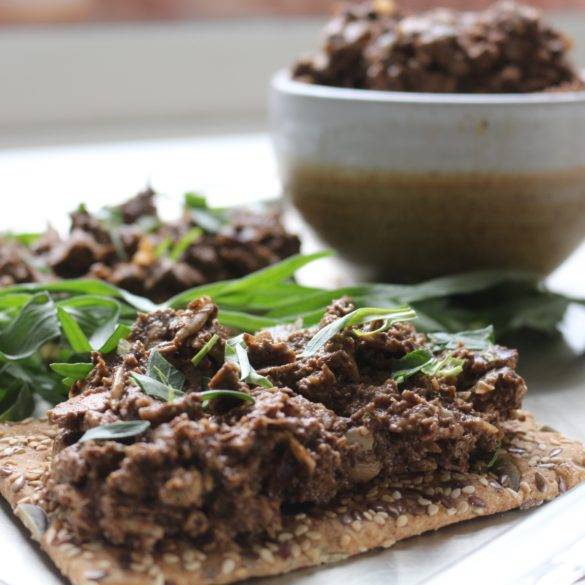 Ingredients
5g seaweed flakes
2 shallots, chopped
4tbs olive oil
2 cloves of garlic, minced
1tbs white wine vinegar
1tsp paprika powder
pinch of salt
400g mushrooms, Portobello
75g sunflower seeds
Instructions
Soak the sunflower seeds in water for an hour. Drain the excess water.
Blend all the ingredients (save the mushrooms and sunflower seeds) to a fine consistency in a food processor
Add the mushrooms and sunflower and continue whizzing to the consistency you desire. I prefer to have small chunks of mushrooms and seeds.
Serve with crackers.
Notes
By Edward Daniel, Vegan Chef and Former Chair of The Vegan Society. Contributor to Vegan Life Magazine, Plant Based Magazine, Vegan Food and Living Magazine and OK! Magazine. Speaker and cooking demonstrator at Vegan Life Life Festival London, Mind Body and Spirit Festival London, Veganes Sommerfest Berlin, and Bali Vegan Festival. Author of "Essence: The Beginner's Guide to Veganism".